In this video we will be discussing how to price your act up. Whether you run a Band or your a musician, dj, entertainer or you run an event hire service - Your running a business and you need a proper pricing structure for your gigs. I will be talking about how you perceive your value, how to create packages for your customer, how to factor in your running costs, competitors and how best price up your travel.
Value
Before you price up your act, you need to work out your value.
What is value? The extent to which your service is perceived by your customer to meet their needs. Its

Basically : What are you worth?

Lets give you an example: You are cooking a romantic meal for your loved one and lasagna is on the menu. Its £1 for Tesco value lasagne or £5 for a Waitrose lasagne. Why would you buy the Waitrose lasagne? You perceive the value in the name, packaging, marketing and you want to impress your other half and a Tesco value lasagne isn't going to cut it. Other brands are available.

What's this got to do with entertainment? Do you want to be a cheap budget act or at the top end of the market?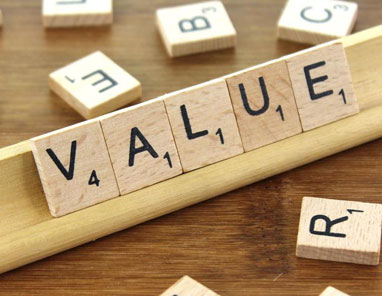 Some points to consider to work out your value:
How much experience do you have?
How talented are you?
Do you have a record to prove your worth it? Have you got an extensive list of real reviews from your past customers?
Is your equipment the best in the industry?
Are you doing business the right way with proper insurance cover and are fully compliant with tax?
Have you invested in top class photos and videos to showcase your value?
Think about all these factors to help you work out what you are worth


Running Costs
Remember - whether you like it or not, you are running a business and like any business you need to cover you overheads and make a profit. In my career as an entertainment agent, I have seen acts price themselves far too cheap just to get gigs and they don't make any profit - They are busy fools and won't last - especially if they are taking bookings up to 2 years ahead.

You need to take the following running costs into consideration:
Band members / Deps / Staff wages
Insurance, telephone, website, bank fees
Accountants cost and tax
Motor vehicle costs
Cost of purchasing or maintaining equipment like pa
Cost of consumables that you may use
Have a think about what things cost you over a year, then work out what you need to charge per gig to not only cover these costs, but make yourself a decent living too. Don't price yourself too cheap to get gigs and Dont play for free - Exposure won't pay for your bills!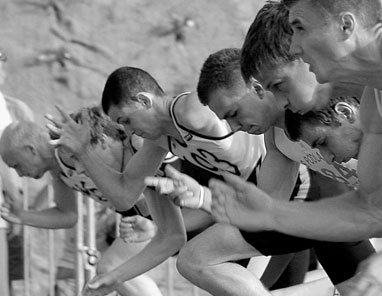 Competition
What are competing services like your act charging for a gig? Again think about the previous 2 points, value and running costs. Don't try and be the cheapest as it's a race to the bottom.
Some acts are apprehensive about displaying the price online as competitors will see it. Well I can set up a fake email in one minute and mystery shop you for your price. Your competitors already know your price anyway and customers will shop around google and contact at least the first 10 search results for price anyway.

Some people will advice you not to display prices as you can email your customer and close the deal better. - This actually doesn't work anymore - customers will make their decision to book by looking at your media and reviews. It doesn't matter how hard you try to persuade them in an email, they just want price and availability and will make the decision themselves.

Give the customer what they want and don't be afraid to display your prices


Packages
So now you will have worked out your value, running costs and what competitors are charging. It's time to work out your prices - The best way to do this is by structuring your prices into packages - Customers absolutely love packages!
Create your packages based on performance times and exclude travel for now.

You could start with a package for your basic service for your standard performance times and then create additional packages for things like extra performance times, additional options or an enhanced service.

It's also a good idea to create 3 levels of packages like silver, gold and platinum. Research shows that most customers will not want a basic package and will always opt for the middle or top end package this means that if you price it properly you will make extra profit per gig.

Add the extra profit up over the year and it could be a substantial rise in your income.



Wedding price vs Party price
Some acts may price weddings more expensive than functions or venue gigs. If you want to do this its best to have a separate actname for for the wedding market so that you can justify the extra charge.
For example your band for gigs at functions and venues are called "The Amplifiers" that wear casual dress on stage and have a party playlist. Then for weddings the band are called "The Wedding Band" wear suits on stage and have a playlist that's geared to weddings. Doing this will save any hassle with wedding couples trying to get your party rate.

Early setups
Also consider how long it will take to get setup. Some clients request that they need an early setup or late packup. The best way to do this is to create an early setup or late pickup fee and charge it per hour. Make sure that it covers you and other members or staff to wait around.


TRAVEL
After you have got your packages in order, then it's time to consider travel. Some acts do this on an as and when basis or charge per mile and the whole pricing setup becomes messy.
The best way to work out travel is to break your area up into each county and charge a fixed fee per county. For example you are based in Nottingham. So your county is Nottinghamshire offer this county for free and as you are right beside Leicestershire and Derbyshire offer these counties for free. Then charge a fixed fee for the neighbouring countries of South Yorkshire, Greater Manchester, Cheshire, Staffordshire, West midlands, Warwickshire, Northamptonshire, Cambridgeshire and Lincolnshire.
Take traffic hotspots and travel times into consideration and price each county accordingly. If you are paying for staff, dep musicians or other band members, price up their fees per county and this will make it really easy to work out travel expenses to pay and save any arguments about extra fees for gigs.


Changing prices per date
Finally consider adjusting your price for for specific dates
You could increase your package price for really popular dates such as New Years Eve, Bank holiday weekends and Christmas party nights.
Or you discount your prices for quiet season like January and February, and quiet days like Monday-Wednesday. Just make sure that you cover your overheads and still make a profit when you are discounting.
Summary
Its best to create a systemised, clear pricing structure for your act. It will make it easier to price gigs up and keep everything consistent.
Make sure you price your act according to your value and what you are really worth
Cover your expenses and make a profit that you can live on
Make sure you are in line with your competitors prices but don't price yourself cheap
Create packages for your customers to choose different options
Have an early setup or late packup option
Structure your travel fees per county
Consider increasing prices for popular dates and discounting for quiet dates
I hope this helps you get a clear picture of how to structure the pricing of your act.
Let's hear what you think by leaving a comment this post.
Happy Gigging!
Keith